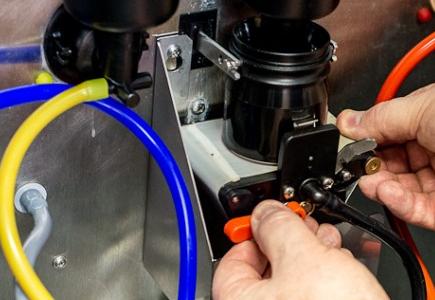 OVERALL CONCEPT
---
This page is your portal to all of your CNC software and hardware needs for the D.I.Y. technical person to create, manage and maintain your own CNC Controller or CAD/CAM system for 9 CNC machine types or Factory Automation application right down to your own custom operator screen with your own company LOGO. If you need help, it is there with Pay-as-you-go technical support on an as needed basis.
MACHINE TYPES
---
Mills, Lathes, Routers, Lasers, Flame Cutters, Water Jets, Grinders, Punch Presses, Pick and Place, Robots, Welders, Vision Camera systems, Wire and Sinker EDM, XYZ or 1-8 axes positioning tables, Automatic Height Control, Press Brakes, Shears, Bending, Circuit board cutting, Cut to Length, Profilers, Polishers, Dispensing-Glue, Paint, Epoxy, Precious metals, Cut off Saws, Stone Carvers, Drilling machines, or any Automation requirement using up to 8 Servo, Stepper, Hydraulic, Pneumatic, VFD or Induction motors with up to 400 digital I/O sensors, switches, buttons, lights, beam curtains and cameras that run on Microsoft Windows.
The products here are the same as the products shown on our main websites. Only the support, terms of sale and, of course, the prices are different.
ASK A PRE-SALES QUESTION


CONTACT US
PRODUCT SHOWCASE


Pricing
REGISTERED CUSTOMERS


TECHNICAL SUPPORT AND UPGRADES