What's new at CamSoft...
June 2017 CAD/CAM Drawing Winner
Congratulations Eddie of Lebanon Tennessee you've won the AS3000 Level-1 CAD/CAM system from CamSoft Corp "I want my CAD/CAM" Drawing which you entered via our websites at www.cnccontrols.com, www.camsoftcorp.com or one of our two FaceBook pages, CNC Professional or CamSoft Corp. Your information will be private and not sold or given to any third party. The package will go out via UPS or Priority Mail which will include an installation CD and printed manual. There is no cost. The package and shipping are free. You must respond to claim the software within 30 days or another entry participant will be chosen at random and you will not be entitled to the free software.
New Staff member and updated price list
Join us in welcoming "Michelle Deatherage" as CamSofts newest front office staff member and also announcing release of our updated price list with a few new items and changes which is downloadable from the menu on the left side of our home page.
Version 18.3 CNC Professional and Version 7.8 CNC Lite/Plus and the Graphical Operator Interface
CNC Professional V18.3 release date was December 28th 2016
CNC Lite/Plus/Graphical Operator Interface V7.8 release date was December 29th 2016
E-mail us or contact us through the home page to get on our NewsLetter list to keep informed of the latest CamSoft news via e-mail.
Register on this web-site to be informed on when and what new features will be released
(Contact your dealer to see if you're eligible for a free upgrade)
Software & Technology Award nomination
Camsoft Corporation
was nominated for the 2016
Software & Technology Award
by
Corporate America News magazine
www.corporateamerica-news.com/2015-software-and-technology-awards
Turn your 3 axis Mill or Router into a 5 axis cutting machine
Announcing a new 5 axis CNC head that adds 4th and 5th axis capability to your 3 axis Mill or Router.
Cast aluminum housing body and CNC machined components.
Powder coated machine head, double axial complete with dust shielded enclosed bearings.
Call us for further technical details.
OEM Servo Motors, Drives & Cable Sets
New Product Introduction
Low cost, Hybrid Servo Motors, Digital Drives & Cable set packages are complete and ready to use.
Quantities as low as 2 motors are being offered at OEM prices when accompanied with a CNC Controller package.
Get the Facts and Features
Is our new Web-Page at:
www.cnccontrols.com/factsnfeatures.asp
New Video's coming soon
Version 18.2 CNC Professional and Version 7.7 CNC Lite/Plus and the Graphical Operator Interface
CNC Professional V18.2 release date was July 1st 2016
CNC Lite/Plus/Graphical Operator Interface V7.7 release date was July 15th 2016
E-mail us or contact us through the home page to get on our NewsLetter list to keep informed of the latest CamSoft news via e-mail.
Register on this web-site to be informed on when and what new features will be released
(Contact your dealer to see if you're eligible for a free upgrade)
June 2016 CAD/CAM Drawing Winner
Congratulations Laszlo of Denver Colorado you've won the AS3000 Level-1 CAD/CAM system from CamSoft Corp "I want my CAD/CAM" Drawing which you entered via our websites at www.cnccontrols.com, www.camsoftcorp.com or one of our two FaceBook pages, CNC Professional or CamSoft Corp. Your information will be private and not sold or given to any third party. The package will go out via UPS or Priority Mail which will include an installation CD and printed manual. There is no cost. The package and shipping are free. You must respond to claim the software within 30 days or another entry participant will be chosen at random and you will not be entitled to the free software.
Version V18 for Windows 10
Our simplest , easiest to use CNC version yet
Improved to be easier to use
Graphics to Motor Motion
Cut directly from Graphics or CAD drawings
No G codes, Post processors, No Uploading or Downloading steps needed
If you like the drawing on the screen and the video game style animation of the tool path then the user can either accept or reject this. If you accept to share the picture with the CNC Controller you can press Cycle Start. Its Graphics to motion, Picture to Part in one step.
December 2015 AS3000 Drawing Winner
Congratulations
Victor at the University of Pittsburgh
You've won the AS3000 Level-1 CAD/CAM system from CamSoft Corp "I want my CAD/CAM" Drawing which you entered in December via our websites at www.cnccontrols.com, www.camsoftcorp.com or one of our two FaceBook pages, CNC Professional or CamSoft Corp
Your information will be private and not sold or given to any third party. The package will go out via UPS or Priority Mail which will include an installation CD and printed manual.
You must respond to claim the software within 30 days or another entry participant will be chosen at random
3D Printing Driver for CamSoft Controllers
CamSoft has teamed up with a major developer to create a driver that runs transparently and unseen by the machine operator to dispense multiple layers of materials other than plastics. Materials such as suspended powdered metal, glass and gold.
Slicing and Layering of Solid CAD Models with Optional G code output
User settable layer depths, rate of flow, material type hatch angle, nozzle diameter, step over distance and I/O valve assignments
Using our pre-existing LOOK AHEAD dispense algorithms we had developed in the early years for Stereo Lithography we have overcome the usual problems of dispensing materials of different viscosities and flow rates.
We give the user programmable control of opening / closing the dispense valves and timing of events with advanced look ahead technology unique to the 3D printing industry that predicts when the "right time" is to open and close the valve in "milliseconds" to produce the ultimate, correctly layered path.
This technology makes it possible to dispense at high rates of speed and avoid the usual problems of oozing, un-even rims around the part edges, dispensing that starts the flow too late once travel begins or oozes too much at the end of each pass creating an unwanted pile and build up.
These features are vital for commercial applications which need both high travel speed and high accuracy to military specs equal to machinable tolerances
2016 marks the start of the 35th year as a corporation in the CNC business
The time goes by fast when you're busy having fun doing what you're passionate about. We want to truly thank our customers and dealers for this. We started in the NC Business 44 years ago and as our experience grew, we soon began offering CNC services and software to others. Today we supply many of America's largest corporations and Universities. We want to keep bringing CNC software and retrofit solutions to the world as we have been doing since we developed the first PC Based CAD/CAM software and first PC Based CNC Controller retrofit package for sale in America. Our experience never stops growing. We have a new business plan that will take advantage of our CNC experience and merge it with new hardware / software ideas.
In with the new Attitude
We're celebrating by offering expanded software & hardware options and more choices along with a list of new or slightly used equipment being offered at discounted prices that will be listed in our December 2015 newsletter.
Web Site Activity
Increased last month to reach:
3500 visits along with
3190 clicks from banner ads
Generated from 5 CNC Trade Web Sites
Westec 2015 Trade Show Held in Los Angeles
CamSoft was in the booth with our OEM and demonstrated the latest CamSoft software configured by our OEM.
They are the Largest Machine Tool Manufacturer in the World.
New Line of Professionally Made CNC Electrical Cabinet Enclosures
CS-2000 Series Enclosures
Pre-engineered Line of Servo or Stepper Control Enclosures
These enclosures are pre-engineered, pre-assembled and cabled solutions for a wide range of applications.
Systems contain everything needed to control up to 8 axes.
These systems are ideal for Mill, Lathe, Router, Flame Cutter, Water Jet and Laser applications.
Quotes are based on customer requirements such as number of axis drives, motor types, relay quantity and power specifications.
I want my CAD/CAM drawing winner
Advanced System 3000 December 2014 Drawing winner is
g. erwent
You must contact us to let us know we received your confirmation and permission. To claim your free Advanced System 3000 3D Level-1 CAD/CAM software package, provide a complete mailing address to us within 30 days.
The package will go out via UPS ground with a tracking number which will include CamSoft Installation CD and a printed manual which contains step by step tutorials.
There is no charge of any kind.
CNC for Windows 10
Yes, you can believe it.
As a Microsoft Partner, CamSoft has acquired an advanced copy of Windows 10 pre-release.
Windows 9 will be skipped and Windows 8 development will be limited to updates.
Set for official release next year. Preliminary tests are promising. The look and feel of Windows 10 is a combination of Windows 7 and Windows 8 with both menus, standard desktop ICONS and file structures combined with the Windows 8 boxed tile style look. Windows 10 comes in both 32 and 64 bit versions.
Please contact your dealer if you would like to be on the list to receive an upgrade to our Graphical Operator Interface, CNC Lite, CNC Plus or CNC Professional versions for Windows 10
Run your CNC Machine from your Wrist Watch
Use your Smart Watch, Blue Tooth and CamSoft's iCNC App on your Smart Phone to run your CNC Machine from your Wrist Watch
Spanish and German Speaking Engineers
CamSoft now has both German and Spanish speaking Technical Support Engineers
Wir sprechen Deutsch
Hablamos Espaol
Up to 500% Faster
program execution than before using an upgraded version of our already very fast FastMode feature
Not just rapid positioning but real cutting speed
Both fast and accurate at the same time, reading the axes position feedback up to 22,000,000 times a second
with "true closed loop" feedback back to the controller "not the amp drive" which compares and monitors that each G code line is accurately cut.
With full real-time look ahead for the entire length of the program.
For companies that need high speed machining, such as 3D mold makers, sculptures, aerospace surfaces, engraving and laser cutting / marking
Most noticeable when cutting many, quick, short moves such as splines and surfaces in large G code programs.
So fast that the screen G code listing and graphics can not keep up with the cutting speed
CNC Smart Phone App
For Smart Phones, Web Browsers and Apple & Surface Tablets
Gather CNC data remotely and display it using your wireless Smart Phone or Tablet
Create your own remote functions to run on the CNC from your phone
See on your screen:
How many parts were run
Cycle run time
In Cycle Status
Machine "Idle" time
Machine "on" time
Job name
Job number
Feedrate
Spindle RPM
Operator's name
And much more....
(Customization by CamSoft is likely to be required to conform to your needs)
We have 2 more new Web Site addresses
www.fanucretroft.com
www.fagorretrofit.com
Joining together with our dealers web-sites, we are announcing that these two addresses have been added to the group of CNC sites directing traffic to CamSoft.
Promotion of these sites will drive more traffic in the next coming months that will assist all CamSoft dealers, installers and customers.
CamSoft will continue Technical Support for CamSoft software running Windows XP
Microsoft announced that is has stopped supporting Windows XP to consumers.
Bug fixes and Virus updates have expired and will no longer be offered.
Existing customers subscribed to support / maintenance will continue to be entitled to free software updates. This includes the Windows XP versions.
CamSoft is a value added partner of Microsoft. We will continue to receive technical support under a developer program for another 8 1/2 years.
We also will not be able to get bug fixes or updates to protect against new viruses. This will not and has not affected us for at least 10 years now, since the release of XP Service Pac 3.
Everytime you launch CamSoft you will notice a splash screen saying "One Moment Compiling and Virus Checking"
We do our own Virus Checking automatically. No need for Microsoft or 3rd party Virus checking software such as McAfee, Norton or AVG.
Also we have not needed nor requested technical assistance for XP bug fixes from Microsoft for XP in 10 years.
In our opinion Windows XP with Service Pac 3 is the most stable operating system we have used.
CamSoft customers / consumers (if connected to the Internet and have the Automatic Update feature switched on) will get a message suggesting they purchase Windows 8. We recommend that you install Windows XP and Service Pack 3 from CD. Do not download it from the Internet. Also turn off Automatic Updates in the Windows Control Panel to prevent a new background program from being downloaded automatically during the update process that suggest you purchase a new version of Windows 8.
We are able to continue purchasing Windows XP. We keep copies of XP and Service Pac 3 in stock.
Control Your CNC Machine Using a Wireless Hand Held Xbox Controller
Jogging Sensitive JoyStick
Variable jogging speed in 2,3 or 5 axis simultaneously
The harder you press the faster the axes move.
Run Auto Mode
Cycle Start / Pause
Single Step Mode
Feed Hold
E-STOP
Enlarge Read outs
Edit in Manual Mode
Show MDI Editor
Jog 2-5 Axes Mode
Jog 1-6 Single Axis Mode
Jog by set incremental distance
Spindle / Laser / Gas / Water / Flame / Set Power
Air / Coolant / On-Off Device
Teach / Record / Digitize
Select Axis 1 thru 6
Find Home
Set Job Home per axis
Select Tool number
Set Various Tool Offsets
Set Rapid Over Ride Speed
Increase RPM / Power
Decrease RPM / Power
Feed Rate Faster
Feed Rate Slower
IMPORTANT NOTE: Not recommended for commercial applications.
See a complete list of commercial operator pendants www.cnccontrols.com/products2.asp
Fully Automatic Tilting 4-5 Axes for Bevel Cutting on Plasmas, Lasers & Water Jets
When given a standard 2D profile G code program of a part shape to cut, the new Bevel feature automatically calculates the necessary 3rd, 4th and 5th axes tilt angles and also maintains a Z height from nozzle tip to material surface while holding a constant "user settable" draft a A standard X, Y 2D G code program will be transformed into a 4- or 5-axis cutter path with Automatic Z-axis Height Control.
In addition, the user can set the bevel angle either toward the parts inside or outside and also enable automatic pivoting at sharp corners. This works on either tight inside sharp corners or else by automatically adding a corner radius on the part's outside.
The new feature has 3 modes:
(1) 4-axis head using a manually set tilt angle or fixed tilt angle head (X,Y,Z,C) where only the C axis is rotated to the proper rotation to line up the tilted head with the current X, Y position in look ahead mode.
-or else-
(2) 5-axis head that has a programmable tilt angle or draft angle that calculates the 4th & 5th axes head angles on-the-fly as it is cutting based on look ahead.
(3) Choose between an Ultra Sound Height Sensor for on-the-fly Z-axis height compensation on irregular material surfaces or have the system calculate and automatically set Z height based on tilt angle
Software turns your PC into "DRO" Digital Read Out
Hardware and Software starting under $1,000
Up to 6 linear or rotary axes
Mill or Lathe Interface
Includes Interface board, 26 I/O, Analog Output, Terminal strip, Cables
Measure Distances
Find Angles
Pop up Calculator
Metric, Inch or Degree mode
Preset or reset any axis position
Built in I/O Home and Over Travel relays with lights
Turn on/off your spindle
Vary Spindle RPM
(Spindle drive or VFD required for RPM control)
(Encoders or scales required)
(Windows PC using XP or higher required)
Announcing the winner of the AS3000 CAD/CAM Drawing
I want my CAD/CAM. Congratulations to Phil of US Ball. You have 30 days to contact us and claim your Free Advanced System 3000 Level-1 CAD/CAM system. We ship via UPS. There is no cost.
Enter our drawing to Win a Free 3D CAD/CAM system
CamSoft is giving away Advanced System 3000 Level 1 CAD/CAM software this December
2 ways to enter:
On www.cnccontrols.com "I want my CAD/CAM"
Also FaceBook www.facebook.com/Camsoft
New Compact MicroSystems PC
Compact Size:
7.5" Width x 7.75" Depth x 2 5/16" Height
PC runs only using 12V. (120V power not required)
Intel Quad Core 2.9GHz CPU
2GB DDR3 Memory
Solid State Drive 60GB
Fan Case
USB / WIFI / Storage
HDMI, DVI, VGA ports
8 USB ports
1 EtherNet Port
Vesa/Wall Mountable Bracket
Heavy-duty Electro Galvanized Steel (1.5mm)
Windows 7 Home Premium 32-bit (installed)
2 New Ways to Drive your Tool
(1) Quick Draw & Drive
Right mouse click any where on the screen graphically on or around your part as often and as fast as you would like to create a tool path
(2) Auto Connect
Click on the Auto Connect button to ask the computer to automatically drive your tool to, from and around each part graphically displayed on the screen without cutting through the parts displayed and without user intervention.
Version 17.9 CNC Professional and Version 7.5 CNC Lite/Plus and the Graphcial Operator Interface
CNC Professional V17.9 release date was July 2015
CNC Lite/Plus/Graphical Operator Interface V7.5 release date was May 2015
E-mail us or contact us through the home page to get on our NewsLetter list to keep informed of the latest CamSoft news via e-mail.
Register on this web-site to be informed on when and what new features will be released
(Contact your dealer to see if you're eligible for a free upgrade)
3D Joy Stick for Teaching Robots, Welders, Pick & Place and Dispensing applications
The industrial jog stick is based on a rugged design for digitizing robots and other teaching application.
Up to 8 axes of Selectable Motion
The jog stick is highly responsive to small changes in speed and direction. There are between 360 and 3600 directions that are achievable. Accuracy, Direction, Accel, Decel and Velocity are user definable.
The harder you press the joy stick the faster it travels. Direct hand to eye motion with fine motion control allows for manual machining operations and teaching files to be produced to play back later within named job files which are editable.
2 buttons are provided on the Industrial 3D joystick model and up to 10 buttons are accessible on other models for such task as teach and record or start and stop . Button 1 records a single position and button 2 records a stream of data continuously.
Congratulations to Mr. Marshall Field
The June 2013 Winner of CamSoft's Advanced System 3000 Level-1 CAD/CAM system drawing
Entered via our websites at www.cnccontrols.com, www.camsoftcorp.com or CamSoft's FaceBook pages
New Error Handler adds choices
Complete re-structuring of Error Handling and Messages. Incorporates a new Error Handler file type and new logic command called ERRORS and new error handler file type called ERRORS.FIL
Decide what to show the machine operator in the language which the machine was made for. Then decide to either skip, fix the problem abort the program or else ask the operator for a choice.
The Ultimate Automatic Height Control System
THC Torch Height Controller using Ultrasonic Sensors
For Flame , Plasma, OXY-Fuel, Water Jets and Lasers
Lower Cost and Higher Performance than Voltage based THC devices.
No more problems with high voltage THC devices with electrical noise or power fluctuations that give false reports.
The Ultrasonic Sensor has a faster reaction response time which use sound waves.
It is immune to bright light from flame / plasma that lasers THC devices have trouble with.
Reads through smoke, dust and mist.
Can be mounted offset near the head, up, above and away from any nozzles.
Comes with tiltable (20 Degrees) mounting bracket.
Working Range 20mm to 250mm
Accuracy +/- 1 % of distance to part
Output rate: 8 ms
Weight 2 ounces
Enclosure protection rating: IP 67
Award given to CamSoft Corp
Camsoft Corp has been selected for the 2011 Best of Lake Elsinore Award in the Computer Programming Services category by the US Commerce Association (USCA).
The USCA "Best of Local Business" Award Program recognizes outstanding local businesses throughout the country. Each year, the USCA identifies companies that we believe have achieved exceptional marketing success in their local community and business category. These are local companies that enhance the positive image of small business through service to their customers and community.
Industrial Wireless Communication
Remote control of your CNC Machine using Industrial Auto-Scanning Wireless Communication.
From 300 feet to 14 miles.
Reliable in a shop environment.
PC store consumer wireless products are similar but not reliable in a EM or RF noisy machine shop environment.
The hardware will automatically scan multiple wireless frequencies and change when the check sums do not match and then re-send the data.
This is transparent to the machine operator.
The operator does not have to take any action because the system is self correcting.
Robotic Applications
Utilizing 2 ways to program a robot. The 1st way is the Teaching method which in-expensive to do and the 2nd method utilizes CAD/CAM drawing software to draw graphically the robotics movements.
Designed for Welding robots, Aero space turbine blades, Electron beam welding, Automotive mufflers, Pipe welding, Spot welders, Oil field repairs, Spay Painting or Blasting, Dispensing. Pick and Place plus combine our robotic technology with vision cameras and laser guidance.
You do not need to know the math of how to program the kinematics or be a VB,C++, PLC programmer. The computer becomes the PLC comes standard with a complete set of I/O, HMI & Motion Logic plus we have an advantage. CamSoft owns the world wide rights to a Patent for multiple axes kinematics math when done at the machine. There is only a one-time charge for application assistance (labor) to set up the unique kinematics of the robot. We would be able to quote on this once we seen diagrams of this particular robots pivot point locations, arm length dimensions and diagram of where the wrist & joints bend.
New Biesse Wood Router Software
CamSoft is releasing a specialized Biesse Router Post Processor.
If your company owns a Biesse Wood Router you already know the programming format is unique. You already know the G code for the Biesse can not be produced using standard CAD/CAM software.
We have just released a custom post processor for the Biesse router that accepts standard DXF, IGES files and translates them into the unique Biesse programming format.
Trade show Award
Newly developed engraving machine running CNC Professional software was nominated and Won the 2011 Most Innovative Product at WOC exhibition in Las Vegas
New Lower Priced Faster Motion Card
CamSoft is in development of a New Motion Card called the CS-41030 model. 1-8 axis, 10 times faster than current EtherNet models. Lower priced plus more I/O, Encoders and Analog input connections. Now mounted in a metal box with standard DB style connectors.
CamSoft adds 2 new www Domain Names
We are proud to announce our new domain names
www.cnccontrollers.com
and
www.generalfactoryautomation.com
both sites should be up and running soon.
Memory Space Expanded
The ARRAY command has been expanded to write & read to a continuous block of memory which allows access of up to 2 Billion memory addresses. This space can be used as fast read/write access to user defined variables or to store general information. The data is stored to a compressed file upon exit of the controller which means the data is permanent and not volatile. The data is available instantly upon the start up the CNC.
Windows 7 Release is Here
Windows 7 drivers available now for the
Graphical Operator Interface, CNC Lite, CNC Plus
CNC Professional and Advanced System 3000 CAD/CAM
Please contact your dealer or CamSoft for your upgrade
CamSoft receives award from US Commerce Dept
Best of 2009 Lake Elsinore in the category for Computer Software, tapes and disks
Dual CNC Operator Screens
Having two operator screens allow the user to spread out and separate vital displayed information into organize groups of functions for convenience and clarity.
Perhaps one for CNC Control and one for Tool Settings or Part Programming & Simulation.
These two operator screens act like one giant Windows desktop, where you can spread out the CNC Professional ICONs, readouts and user displays on to two separate monitors. As the mouse crosses over at the end of the right side of the first monitor you will then see the mouse appear on the left side of the second monitor. You can even drag a window from one screen to the next as if it were one giant monitor.
This a only available as an option when using our MicroSystem Industrial Computers with the upgraded mother board and video card.
Mountable Operator Station Kit
19" High resolution flat screen frameless monitor.
2 adjustable monitor mounting brackets that will fit to any cabinet.
Operator Panel Plate (E-Stop, Hand Wheel, Key Switch, 2 Lit Push Buttons) and cables.
Good when there is a pre-existing cabinet or for a new machine where mounting locations of the Operator Panel and Monitor needs to be flexible.
Can be combined with any Hand Held Pendant or Software Level.
Applicable to CNC or General Factory Automation projects.
Operator Panel 15.75" long by 6.25" tall by 2.5 deep including buttons
LCD or Touch Screen model plus Bracket is 16 long by 13.5 tall by 3.5 deep including backside of monitor and bracket.
2 Models LCD $1295 or Touch Screen $1,695
Low Cost Stepper motors
All inclusive bundled packages.
Includes Stepper amp drive, Power supply and pre-made signal & power cabling.
STEPPER Motors prices are quoted as inclusive bundled packages.
Packages include micro stepping amp drive & power supply.
User settable micro stepping accuracy and amp rating.
Signal and Motor Cables are made to length per order.
Cables sold by foot $1.27 per foot.
Shipping is included free within the United States
Live Technical Support provided
Holding torque ratings are:
NEMA 23:
18 in/lb, 300 oz/in, 2.1 Nm, 3.5A (2.6" length) $279
23 in/lb, 370 oz/in, 2.6 Nm, 5A (3.07" length) $283
35 in/lb, 570 oz/in, 4.0 Nm, 5A (3.93" length) $298
38 in/lb, 620 oz/in, 4.3 Nm, 7A (3.93" length) $304
NEMA 34:
37 in/lb, 600 oz/in, 4.2 Nm,7A (2.6" length) $343
60 in/lb, 960 oz/in, 6.7 Nm,7A (3.07" length) $364
80 in/lb, 1290 oz/in, 9.1 Nm,8A (3.75" length) $385
115 in/lb, 1840 oz/in, 13 Nm,8A (4.5" length) $460
159 in/lb, 2550 oz/in, 18 Nm,8A (5.9" length) $504
Re-use your Fanuc Motors and Drives
We now have 2 solutions to replace or adapt a component on the Fanuc AC Brushless amp drives that allows CamSoft to control the proprietary Fanuc red end capped motors. This board contains jumpers that match up the particular motor type.
Because of size constraints and model age we need to first know the dimensions of the existing amp drive. Some amp drives contain 1,2 or 4 amps in one box and are rather large. If you're interested in finding out send us the measurements of the existing amp drives and how much clearance you have around them.
Tool Room Hand Held Pendant
Lightweight and Very Thin
Pulse Wheel Generator
6 axis Selector Switch
Jog Increment Selector Switch
Emergency Stop Button
16 ft.Spiral cable
2 user configurable Push Buttons
IP65/NEMA4 Rated
CE Certified
$495
CamSoft is now a Siemens Partner
CamSoft Corp is now a Siemens Synergy Partner
Featured on the Siemen's Partner Page at:
CamSoft and Siemens
Click here to view Siemen's web-site
http://www.plm.automation.siemens.com/en_us/partners/partnerSearchResults.cfm?action=company&companyId=0013000000L5NCSAA3
Have your machine call your Cell Phone or send you E-mail.
The SMS Machine Tool to Cell Phone Text Messaging Service is now Free
CamSoft has acquired rights to a method in which your machine tool could call your Cell phone with a Text Message and/or send detailed longer messages regarding the status of your machine to your E-mail account.
The text messages and timing of the calls or e-mails are fully user programmable.
This feature did exist in the original CNC Professional as an option. It is no longer an option and your Cell Phone Service Carrier Or Pager Service does not need to be informed nor be pre-setup with us.
Our feature name is still called SMS (Short Message Service) and is available with all current versions of CNC Professional.
Low Cost Opto Isolated Built on 24 I/O Relays
24 I/O Terminals
Built on Optical Isolated Inputs
Eliminates the need for a relay rack with relays
12, 24 or 32 Volts
50 pin header cable
Interchangeable with our relay racks for the 24, 48 & 96 I/O cards
New line of AC Brushless Servo Motors
CamSoft is promoting a new line of brushless motors with a wider variety of torque, gear box choices and brake options.
The new amp drives will have their own built in power supplies and free set up software.
The motors come with an extended 2 year warranty (power supply parts and cables 1 year)
Shafts made for standard compression couplings (sold separately based on mating shaft size)
IP65 rating with sealed shaft
Square motor face mounting flange included
Pre-mounted 2,500 ppr / 10,000 count quad digital encoders included
220V single phase power input. Large motors are 3 phase 220v 50/60 hz
20 foot motor and encoder cables included
Sizes are:
2.8 lb/in continuous 8.4 lb/in peak torque, 3000/5000rpm
5.7 lb/in continuous 16.9 lb/in peak torque, 3000/5000rpm
11.2 lb/in continuous 33.8 lb/in peak torque, 3000/5000rpm
21.2 lb/in continuous 63 lb/in peak torque, 3000/5000rpm
29.2 lb/in continuous 87 lb/in peak torque, 3000/5000rpm
42.5 lb/in continuous 138 lb/in peak torque, 2000/3000rpm
83.2 lb/in continuous 208 lb/in peak torque, 2000/3000rpm
125 lb/in continuous 316 lb/in peak torque, 2000/3000rpm
Increase in Website Activity
CamSoft has been enjoying a steady increase in Website Activity
Thanks to you, CamSoft is steadily increasing traffic flow on its 4 web-sites over the last several months.
Last month alone the combined traffic hits reached
314,237
CamSoft thanks customers and dealers alike for their continued word of mouth and individual advertising and marketing efforts in making CamSoft one of the most popular PC based CNC controller systems on the market.
Dual Hand Wheel Mode
This feature allows you to run the machine in a mode similar to a manual machine. For example a Lathe running the Z and X axes from 2 separate hand wheels.
You can also use this feature to alter or offset a tool path on a Lathe, Mill, Laser, Router, Flame, WaterJet, EDM or Grinder while cutting. The hand wheels will shift or offset the entire path live in real time for the remainder of the tool path.
Ideal for live real-time correction or compensation via dual hand wheels while cutting
New Servo Control for $99 an Axis
CNC or General Automation
Supported in Graphical OI, CNC Lite, Plus
CNC Professional (pending)
CS-16600 6 Axes, Closed Loop Servo Motor Motion Control Board
32-bit PCI bus, plug & play card
(Qty 6) +/- 10 Vdc Analog Outputs for Closed Loop Servos, Spindle or Voltage output.
(Qty 6) PENDING - Step/Direction up to 500 kHz for Stepper Motors or Pulse Trains
(Qty 6) High Speed Differential Pulse Counters for Encoders or Hand Wheels
(Qty 6) Analog Inputs for reading Voltages or Speed and Feed Override pots
(Qty 19) Opto-Isolated Digital Inputs
(Qty 7) Opto-Isolated Digital Outputs
All Digital I/Os are Opto-Isolated
Also provided at no extra cost are:
Full Break Out Board Terminal Strip
1.5 Meter Shielded Cable
Power Cord
24 VDC Power Supply
OPTO22 Relay up to 60V , 5A output
32,000 Position Move Buffer/Unlimited Program Size
Automatic Servo Tuning Software Included
Provided Terminal Strip Breaks Out
Servo Motors, Encoders, HandWheels, Spindle Control
General Purpose +/- 10V Analog Inputs & Analog Outputs
Amp Enables, E-Stop
Feed & Speed Pot Overrides
5V, +/- 10V, 12V or 24V Access
Inquire on Dealer and OEM quantity discounts
Hand Held Bar Code Reader for your PC
Supported in Graphical OI, CNC Lite, Plus and Professional
Easy to use interface
Built in Bar Code reader into CNC
Height: 6.5 Width: 2.8 Length: 4.2 Weight 6.0 oz.
Operating: 32 to 122 F / 0 to 50 C
Storage: -40 to 158 F / -40 to 70 C
Humidity 5 to 95% NC
Shock Withstands multiple 5' / 1.5m drops onto
concrete
Water & Dust Resistant, IEC529 rating IP53DW
Study Guide Released
This Study Guide provides a self-guided tour of the Concepts and Theory, Programming Techniques and overall capabilities of CamSoft's PC Based Machine Tool Control Software. Reading through this Study Guide will enable to work more efficiently and accurately. CamSoft's Study Guide is geared more toward CNC Professional; however, CNC Plus, CNC Lite and Graphical OI users will still benefit from this guide.
CamSoft's Flat Mount CNC Controller $1,995
The CamSoft's Flat Mount CNC control offers a ready-to-go operator station with a large clear Hi Res color screen that has everything you need to replace that old control. The flat panel is large enough to fit over and flush mount over the opening of almost all other existing American, Asian or European brands. It is secured down with 8 counter sunk flat head screws.
The back is open and exposed to be 100% accessible inside a pre-existing electrical cabinet. Cables for the monitor, speaker, keypad, buttons, light bulbs and power are provided.
The face plate is an attractive black silk screen powder coated face which can be easily replaced with your logo.
All the buttons and hand wheel are user programmable. CamSoft supplies various logic files for all of the standard CNC machine types so you can get started with right away with a generic operator interface that includes all the typical features and functions you would expect.
Add a 19" Touch Screen for $395
Add a Enclosed VESA Arm Mountable Pendant Cabinet for $495
Add a finger touch pad and on-screen pup-up keyboard access $45
CamSoft's Industrial Analog Jogstick
The industrial jog stick is based on a rugged design for digitizing and teaching robots and roll forming application.
The jog stick is highly responsive to small changes in speed and direction. There are between 360 and 3600 directions that are achievable. Accuracy, Direction, Accel, Decel and Velocity are user definable.
The harder you press the joy stick the faster it travels. Direct hand to eye motion with fine motion control allows for manual machining operations and teaching files to be produced to play back later within named job files which are editable.
2 thru 10 buttons are provided for such task as teach and record or start and stop . One to record a single position and the other to stream in data to continuous recording.
New digital CNC movie videos and photos of CamSoft retrofits
Existing Movies available to download are:
Mazak Mill
5 Axis WaterJet
BridgePort Mill
Laser
Multiple Head Router
Cincinnati Big Blue Mill
Knee Mill
Thermwood Router
Hardinge Lathe
Lathe cuting Crank Shafts
3D Mold Cutting
3D Carver in Wood and Stone
Bed Mill
CNN Commercial
Sign Cutting Router
Flame Cutter with 4th axis Rotary
Hendricks/Shinx multihead router
Thermwood cutter MDF board
6 axis Tool Grinder
Large Cincinnatii Lathe with Dual Turrets
Warner & Swasey VTL
6 axis Robot Arm
Teaching Robot
Cincinnati Milacron Horizontal
High Speed Small 5 Axes Mill
CHNC Hardinge Lathe
The latest movie was added was of a
5 axis with Tool Change
Visit our DOWNLOAD page to view
CamSoft Announces New Automatic Torch Height Control Unit for Plasma/Flame Cutting using CamSoft CNC Lite, Plus or Professional. Plus routines and sensors for Inter-Logic unit.
Complete with Control Panel, Sensor Interface box, logic routines, plasma operator interface, power transformer and both high and low voltage cables for $800
Ready to use on your own plasma table. (CNC Lite, Plus or Professional software, Motion card and Computer sold separately)
Announcing the fastest CNC motion board we have ever seen, anywhere at any price.
The CS-18060
1-8 axes versions for Mills, Lathes, Routers, Flame cutters, WaterJets, Lasers, Punch Presses, Grinders and EDMs
If you want the highest performance CNC in the world, this is the one to use.
The new motion board is 10 times than our best board we use now and meets or exceeds ALL spec's from the world's most expensive CNC controllers at a fraction of the cost.
Executes motion commands 10 times faster than the CS18000
Theatrical cutting speeds up to 6,000 IPM
24 micro second servo update rate per axis
Reads position feedback 22,000,000 times per second
Modbus RTU Support
CamSoft has implemented access to Modbus standard RTU format
Modbus protocol is available for vendors and hardware manufactures alike to adapt their device which depends on the RTU format rather the standard Modbus serial format to access internal switching flags and raise events within CamSoft for the controller to take actions based on a look up table.
If you are a hardware vendor or OEM whom wishes to have your pendent or proprietary hardware available for CamSoft users please contact
support@camsoftcorp.com
Congratulations to Mr. Jim Williams at the University of Minnesota you won the December 2008 Advanced System 3000 Level-1 CAD/CAM system drawing from CamSoft Corp that you entered via our website at www.cnccontrols.com.
From Jim Williams:
I wanted to write and thank CamSoft for the opportunity to use the Advanced System 3000 Level-1 CAD/CAM system. I am just finishing the build of my 4'x 8' x 8" cnc router and will be putting it to good use very soon - timing couldn't be better. Add to that the holidays and my birthday at the end of the month and you can imagine the smile on my face.
Peace and prosperity,
From Soft Seal:
Hello,
I want to thank CamSoft for their generosity of awarding me this great prize! I look forward to using the software to increase our production.
Thank you,
Low-cost, high-speed Laser probe digitizing with automatic height control sensing for increased scanning range and speed.
Automatically probe a user-defined area of a part with a laser analog feedback device to create a 3D point cloud file to be used by a variety of CAD/CAM systems to create a solid modeled or surfaced CAD file and tool path to reproduce the part.
New standalone TTF Standard Windows True Type Font to DXF, Vectors or G Code. Use with any CAD/CAM system. Low cost $199.
Notice for CNC Professional customers with V15 or prior and Lite, Plus and OI with V5 or prior.
If you currently have CNC Professional version V15.9 or older or V5.9 of CNC Lite/Plus/OI or older and wish to renew or subscribe to support and maintenance than contact your dealer or if you purchased CNC Professional before 12-26-2003 or have version 13 or prior and have declined to renew or subscribe your support and maintenance subscription then we will not be offering an option to rejoin maintenance.
Do a Visual mid-program start with a mouse or touch screen, Graphical!
Visually restart mid-program through your part using a mouse or touch screen, Graphically! This feature reads through the G code program to pick up offsets, tools, fixture positions, speeds, feeds, kerf, tool size and more all the way up to the position you pointed to then prompts you to press cycle start when you are ready. This is the easiest and smartest program resume feature we have ever seen. You can even click midway through a cut on a 3D line or arc.
A Revised Price List was released in August 2010
The revised Price List is Downloadable from our home page
Graphics to Motion, Picture to Part
We have recently been asked to submit a press release on one of our most advanced features that identify CamSoft.
The Graphics to Motion, Picture to Part feature as it relates to a Family of Parts.
(1) Think of any part your shop makes. Now think how easy it would be to walk up to the machine itself, turn on the power and up on the operator screen you would see photos of parts in your shop. Then as quick as you can answer a group of questions unique to your part while being walked & talked through prompts, viewing images, watching movies and listening to verbal instructions out of the speakers you would then see a graphics simulation of your part being cut into a solid model. Imagine a user definable operator screen made from bitmapped control objects such as cycle start, feed hold, single step, readouts, ect... plus part images taken with a digital camera from your own parts on your shop floor that are displayed in bitmaps along the bottom or sides of the operator screen.
(2) The operator would see these images of the parts you made and use his finger on a touch screen or point using a mouse to the part family image they want to make.
(3) Standard commands in the software would be organized in a sequential list to walk and talk the machine operator through various user defined questions and prompts about the part dimensions, quantities and options. Text to Speech commands would verbalize spoken instructions out of the speakers. Commands to show bitmaps and/or movies can be present with zoomed in areas of the part that focus on the specific hole, part length, cut depth, spacing ect... such as asking the user to enter in a hole diameter in a question box. Then be presented with a zoomed in 16 million color photograph taken with a digital camera of that particular hole that was laying on the shop floor. The photo can be taken into PhotoShop or Windows Paint Brush program to have white arrows added to the image to point out or dimension that particular question being asked. Answers can be checked on-the-spot for a range of size limits or invalid dimensions. Then buzzers, lights and voice spoken error messages can tell the operator what he entered incorrectly and give him another chance. Depending on how these questions were answered, hundreds of variations of parts could be produced from a single part family routine.
(4) Once the answers are gathered from the operator then commands that allow elaborate math calculations, formulas , tool selection and tool path driving will build the rest of the geometry and cutter path. This would display a graphic images in either Solid Modeled animation or 3D wireframe mode. The user would then Accept or Reject the part simulation.
(5) Since CamSoft is the author of the CAD software and CNC Controller the animation is done on the shop floor directly on the CNC Controller screen at the machine. This can also be done off-line in an office then retrieved later via PC network, Memory Stick or Floppy disk. The same database for part geometry, tool path and motor motion is shared in the computers memory so once the animation is accepted by the user you have Graphics to Motion or Picture to Part. Seamless integration. No Post Processors to deal with, machine specific of G code or downloading steps to perform. The animation is like a video game chewing away at the solid material on the screen in high resolution machine tool simulation. If you like the animation you say Share with Controller. In effect make me one of those. Fewer steps, fewer mistakes and lower skilled operators that can produce parts merely by entering in dimensioned read from work orders in the hands. No CAD/CAM skills or G code to use. If set up properly these files can be archived so the questions don't have to be re-answered. On top on that, the files are not machine specific. You could now pass around picture files of parts rather than machine specific G code or each make and model of CNC.
Adjustable Mounting Arm
Heavy Swinging Mounting Arms for all CamSoft Hanging Pendants
Arm reaches up to 22" horizontally.
Wall/Pole/Bolt Thru Mountable
Standard VESA mount for Hanging Pendant
Effortlessly Pivoting Swing up to 46 pounds.
More than 14" vertical travel when wall mounted.
Features screen rotation from landscape to portrait.
Tilt the display back past 90 or downward 44
Platinum Gray or Black
Spindle Marker Pulse Encoder for Threading and RPM control
Captures Spindle Encoder Marker Pulse
Input Less Than 1 ma Triggering Signal
Output Signal 24 VDC Up To 300 m
Connect Direct To Opto22 DC Input
Power Requirements 24 VDC
Tested to 4000 RPM
Technicians Helper
Hand Held or Belt Clipped Box
For Testing Servo Drive Amps
Allows in Field Service
To Test Motors & Drives for motion
Variable Speed Motion Knob
Direction of Travel Switch
On/Off Power Switch
2 Alligator Clips to Flexible Hand Free Connection
Output Signal +/- 10 VDC analog
Battery Powered
---
CamSoft and Robot Wars on TV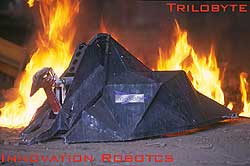 Lawrence Feir the team leader and designer of several combat robots frequently seen on TV has joined up with CamSoft to go to London England to compete in Robot Wars, a televised robot combat show viewed all over Europe, Australia and here in the States on the TNN network.
His Robot was viewed by hundreds of thousands on the Learning Channel and it's affiliates around the world and has competed on the Learning Channel's ROBOTICA show where 200lb + robots navigate a course and then fight each other to the finish a top a fiery platform. We did very well at Robotica winning our episode by killing three other robots and going on to take second in the championship.
---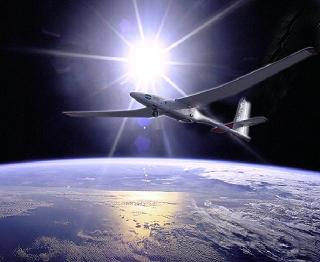 CamSoft is proud to provide software to the team of:
Lawrence Feir Team Leader/Fabricator
Jack Feir Chief Engineer
Chris Hannold Technical advisor/ Telemetry
John Keitz Meteorologist
The teams space glider which was designed and built to meet the unique challenges of space and high speed controlled unmanned flight. Construction will be an all-composite airframe incorporating such exotic materials as Kevlar® and Rohacell® . The craft must function both at the extreme high temperatures of the Nevada desert as well as the temperatures below minus 90 degrees it will encounter at altitude.

The Mission: A weather balloon carrying an intelligent space glider will lift the craft to 100,000 ft. As the balloon reaches apogee and the glider is released, taking a two hundred-mile glide to land back at the launch site. The mission will take place in the absence of government funding and it is to be done on a shoestring budget. The vision of the project is to demonstrate the feasibility of amateur unmanned space flight.
The team is currently talking with the Smithsonian's Air&Space publication about a full length feature for the magazine as well as television coverage on the Tech TV network.
They will be documenting the mission throughout the building and testing process. There will be several proving runs and test flights. The craft will be donated to a museum once the mission has been completed.

---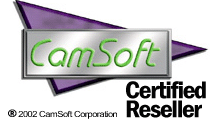 Look for the CamSoft Certified Dealer Program logo on resellers web-site and e-mails.
---